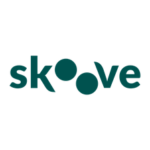 Webseite Skoove
At Skoove, we unlock the magic of playing an instrument. With more than 2 million users today, we create an interactive app to learn piano. With our team of more than 30 certified music nuts, we combine music learning science, audio technology, and machine learning to build a unique company in the music tech space.
Join an exceptional multinational team and shape the future of music making. Enjoy a positive and purpose-driven working atmosphere in our office in Berlin Friedrichshain. You have what it takes to make a difference? Come, join the band!
Junior Marketing Manager 
Your mission
As a Junior Marketing Manager, you will ideate, plan and execute integrated marketing campaigns that are focused on really moving the needle for the growth of the business. You will work directly with our Marketing Director and in close collaboration with the wider marketing team including our ASO and SEO managers, and other colleagues across the business.This is a great opportunity Being a startup culture, your role within the team will be varied but primary channels you will be focused on is:
Email marketing
Coordinating the marketing calendar and implementing the respective campaigns
Managing social channels including our Facebook community
Creating marketing reports and analyzing data to inform marketing plans
Other ad-hoc daily activities to support the team
Ready to join our band? Apply now!
Your job
Project manage campaigns from planning to execution such as our 'special offer' and 'seasonal' campaigns. Here you'll work with colleagues throughout the whole company, from QA to Developers, Content, and Support, to ensure our campaigns are delivered effectively and on time.
Take ownership in planning, managing and executing high-volume, segmented email campaigns, as well as optimizing the onboarding emails/push notifications we already have.
Ensure communications adhere to best practice regarding links, content, deliverability, device optimisation as well as owning the A/B testing schedule.
Manage regular reporting and health checks for all communications, picking up on discrepancies or anomalies – fixing issues quickly.
Work closely with designers to brief marketing assets for a range of channels using marketing design best practices.
Manage our Facebook community addressing any issues that arise as well as creating posts that engage what are some of our most important active users.
Drafting and proofing copy for a range of channels in English (and German if you speak it).
Your profile
2-3 years of marketing experience.
Experience in email marketing.
Technical experience using a CRM or third-party software for email campaigns.
Detail oriented – you can be trusted to double check everything and pick up on errors whether that's in copy, email audience segments or elsewhere.
Analytical skills with an ability to visualize data and create insights reports for colleagues.
A team player who can work independently, and is happy to get stuck in to a wide range of tasks.
Excellent written communication skills in English.
Fluent in German is a bonus.
Experience with HTML or CSS is a bonus.
Experience with social media is a bonus.
A passion for music or even music education is a bonus
What's in it for you?
Attractive salary
Highly qualified core team with opportunity for personal and professional development
Lean hierarchies and short decision making processes
Diverse and friendly international team
Fresh fruits, good coffee and suntan-friendly-south-facing terrace
Fast, sustainable growth and daily new challenges
Creative working space in trendy Berlin, Friedrichshain and flexible remote policy
If you have to move to Berlin, we will support you while settling in
Apply here: https://t.gohiring.com/h/7b8636b38c2145219dd119380d50c9accd7e2417da22ef53024cf9d69a653fd4
Eligibilty
You're holder of a German/European work permit
Job Start
01.03.2022
Skoove
Karl-Marx-Allee 85
10243 Berlin