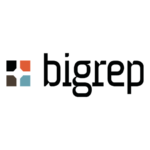 Webseite BigRep GmbH
You will be working full-time within the Product Marketing team and supporting the design and production of marketing materials meant for the internet, social media, or other audio-visual platforms. Your main focus will be editing videos and creating animations with a secondary focus on shooting/editing photos and design/layout/graphics.
In addition, you will be asked to translate written content, data, and company strategy into visual content that conveys relevant messaging, company vision, and branding while maintaining a customer-oriented perspective. You will be also responsible for our social media accounts.Your responsibilities:
VIDEOS: From planning and storyboarding ideas to filming and editing product videos, events, how-tos for social media, and product launches
ANIMATIONS: Deliver final product animations starting from CAD files provided by the R&D team
GRAPHICS: Support graphics creation for both digital and printed content
LAYOUT: Build up designs for written content such as brochures, ebooks, etc.
Your profile
Experience in Adobe Package (Premiere, After Effects, Photoshop, Illustrator, Indesign, Spark
Intermediate knowledge in Animation Software such as Blender, KeyShot, or Cinema4D
Self-motivated and highly  team player
Work independently and with minimum guidance
Excellent verbal and written communications skills in English (German is a plus)
Copywriting and/or 3D modeling skills are a plus
Application:
Upload your CV with your experience, but MOST IMPORTANTLY share your portfolio which MUST INCLUDE VIDEO AND ANIMATION WORK. Additional photos, graphics, and design examples are a plus.
If you can imagine yourself in this role, here are some other reasons why BigRep is the place for you:
A rapidly growing industry and a company with high market relevance
Plenty of room for personal and professional growth
A strong brand in the 3D printing industry
Work in a modern loft in Berlin-Kreuzberg, with direct access to our creative team
A love of all things 3DP that bring employees with and without a technical background together
Flexible working schedule
Making large-scale 3D printing an affordable reality for small to medium-sized business was the dream that launched BigRep in 2014. A few employees in a Berlin loft built the BigRep ONE printer prototype that kick-started the business. Now almost 100 employees in three locations work together in our industrial 3D printer manufacturing company and three printer models have already been released.
We are one of the most recognizable large-scale 3D printing brands and have been successfully transitioning from prototype to end-use part production. We believe that success as a manufacturer in this space means offering customers not just a machine for additive manufacturing but a complete digital production solution.
To make this a reality we have assembled a team of experts in marketing, design, innovation, software, control systems and hardware. Many of us come from the 3D printing industry but all of us share a deep interest and passion in all things 3D printing related and want to be part of this next chapter in manufacturing history.
Apply here: https://t.gohiring.com/h/be060fa84b9cf6120c5deb22b3d9a2d2a9ec1be84992a5d03546623ef5722a12
BigRep GmbH
Gneisenaustr. 66
10961 Berlin