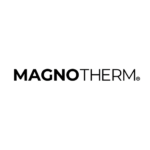 We believe in science; we believe in the facts. Climate change is  speeding up more than ever and we need to do something about it. We are  convinced that we need better technologies to overcome this tremendous challenge – or more precisely: this tremendous threat to humanity. We are on a  mission to decarbonize the refrigeration industry and reduce the 10% overall  emissions caused by the 5 billion cooling devices currently deployed. We have  built up a great technical team with excellent expertise in various fields. To make this happen, we are looking for you to help us make our vision a reality – join us!
We  are material scientists, chemists, physicists, a lot of engineers as well as  product and graphic designers. We are a young and up-and-coming team of bright  minds with diverse  and international backgrounds. We love  hanging out together, we argue  about new technologies, politics, the best sport, and food trends. Basically,  we are human.
MAGNOTHERM is an equal opportunity employer. We embrace diversity and are committed to creating an inclusive environment for all employees. We are open to all groups of people without regard to age, color, national origin,  religion, gender, sex, sexual orientation, gender identity and/or expression, marital status, or any other legally protected characteristics
Do I need to meet all the requirements to apply?

Studies by several different sources have shown that, on average, men will apply for a job if they meet 60% of the application requirements. In contrast, women/non-binary people will seek to match a much higher percentage of the requirements before applying.
We encourage everyone to apply and give us a chance to evaluate your skills and experience. We are all learning on the job, and although the listing above has been carefully compiled, we are also open-minded and interested to hear about the value you can bring to the role and MAGNOTHERM.
How can I demonstrate that I have particular needs in the application process?

For people living with disabilities, chronic illnesses, or neurodiversity, adjustments and support can make a decisive difference in the application process. If you need any specific accommodations (tools, time, etc.) and feel comfortable disclosing this, please let us know
What you will be doing here
At MAGNOTHERM, we are developing a revolutionary refrigeration technology that has the potential to eliminate 40% of the energy demand and 100% of the direct greenhouse gas emissions in this sector. Our vision is to provide everyone with the cleanest and most sophisticated cooling solutions to reduce climate impact and costs. Founded in 2019, our start-up is a spin-off of the Technical University of Darmstadt.
We have built an outstanding technical team with expertise in various fields. With our first significant financing round, we are on the outlook to pair the technical team with a first-class business team to bring this highly ​efficient, carbon-saving technology to market. To make this happen, we are looking for you to help us realize our vision – join us!
You lead the marketing team, define an overall marketing strategy, and report to the Co-CEOs.
You are responsible for all marketing activities, including Social Media Marketing, campaigns, events, and conferences.
You create a strong brand for MAGNOTHERM and POLARIS within Europe and beyond.
You are responsible for coordinating rent-outs and organizing promotional events for our first-of-its-kind cooler POLARIS.
You analyze and measure the success of the marketing activities.
You build sustainable relationships with creative artists, advertising agencies, and other vendors.
what you would ideally bring to the table
You have excellent communication skills and are native-speaking English
You have 2-5 years of experience in marketing, event management, or advertisement.
You are a proactive, strategic thinker with a solution-oriented mindset and hands-on mentality.
You are creative and pragmatic when it comes to problem-solving. You work by the mentality "done is better than perfect".
You can structure your tasks individually, adapt quickly to changing priorities, and manage different tasks in parallel.
You have an above-average university degree from a first-class university in marketing, event management, advertisement, or a related field of study.
You are business fluent in English and ideally in German.
You are intrinsically motivated to improve the world and are convinced that we can make a difference in fighting global warming.
What you will get from the job
Competitive salary, employee benefits, and an option to virtual shares.
You will be part of an extraordinary team of bright minds with diverse and international backgrounds working at the forefront of climate tech.
This job opportunity allows you to take responsibility and grow as a person in an environment where mistakes are embraced to learn faster.
The opportunity to work in our HQ in Darmstadt and from home.
You will work closely with the founders and know how a start-up grows over time.
Lots of humorous memes.
Zu mehr Infos und zur Bewerbung geht es hier entlang: https://t.gohiring.com/h/a303c18860d663d0f8e391ef7f7dbb662ce03451c5becffba8e3c09ed237a8ee
MAGNOTHERM
Pfungstädter Straße
64297 Darmstadt