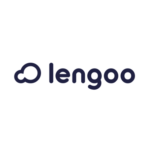 Webseite lengoo
Lengoo makes AI work for translation. As a language tech company, we supercharge human translators with AI technology. We custom-train neural machine translation systems for our clients using their own data. Our language models learn all about the enterprise's individual way to communicate and produce high-quality machine translations. The feedback of human translators constantly improves our language models and allows us to provide professional translations 3 times faster and 50% cheaper than average. We support global enterprises like the car rental company Sixt, Swiss telecommunication provider Sunrise Communications, or French tire manufacturer Michelin. Join our fast-growing, international team and let's shape the future of translation together!
Your mission
Make sure that Lengoo wins every single company with revenues of more than €250M in North Amercia by supercharging Sales opportunities in all stages with everything the enterprise marketing tool kit has to offer.
As a Marketing Manager North Amercia, you will work very closely with our CMO Alex and the Head of Brand Jonathan on the one hand and with the Enterprise Sales team on the other hand. You will dive deep into the different customer journeys of the diverse enterprise buying centers and you will work constantly on strategies as well as their execution and tracking to improve our funnel metrics of the Enterprise Sales pipeline in all stages.
Your responsibilities
You will be responsible for all existing and new digital channels that generate leads at the top of the funnel in North America
You will give tailored support to our Enterprise Sales teams in North America to take the most critical hurdles in the buying journey
You will constantly refine our persona definitions and the mapping of the customer journeys
You will make sure that all reporting is performed and yields actionable insights to keep improving our marketing efforts and our CPLs
Your profile
You were responsible for marketing budgets with at least five-digit figures
You have experience in planning and executing marketing campaigns in Social Media, preferably LinkedIn
Ideally, you have experience in using marketing automation tools like HubSpot or Pardot to their full potential
You are fluent in English and French
You have 5+ years of work experience, ideally, in different Marketing fields
Why us?
From day one, you will have the opportunity to take on responsibility in a young, energetic, and fast-growing start-up that is driving forward the latest developments in the machine learning sector.
Collaboration in an international team with flat hierarchies.
A beautiful office in the heart of Berlin with many great lunch spots, cafés, and bars.
Regular team events and team lunches.
Subsidized membership of the Urban Sports Club.
Free breakfast and fresh fruit.
We give you an extra day of holiday, on 24 December and 31 December you get half a day of holiday for free.
Mehr Infos und zur Stellenanzeige geht es hier entlang: https://t.gohiring.com/h/19e97eb1ff0573a788ef1afa06e7c17ab603d3b5ba2dc0a03e14a14d5488f0d3
lengoo
Poststraße 4
10178 Berlin