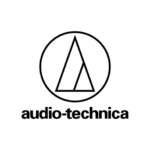 Webseite Audio-Technica Ltd.
Job Purpose
As a member of the European Marketing team, provide effective support in the planning and execution of marketing strategies across all business units, for both our own Audio-Technica brand as well as for the distributed brands.
Demonstrating excellent organization and communication skills, you will collaborate with key stakeholders in the regional teams to organise campaigns and create content, maintaining a strong focus on the monitoring, coordination and timely delivery of marketing projects.
People Management Responsibilities
None
Operational Responsibilities
Content creation, planning & timely delivery of marketing projects across all business units, whilst maintaining positive relationships with key internal and external stakeholders
Budget
None
Principal Accountabilities
Carry out effective monitoring and organization of daily administrative tasks to ensure functionality and coordination of marketing activities.
Support colleagues across the business in the organization and implementation of projects and product launches.
Create, collect and compose content for our Distributed Brand website and social accounts.
Take responsibility for the management of digital communication channels such as Mailchimp, creating and distributing original content for customer and internal communications (newsletters, etc.)
Administration, collection and organisation of Commercial & Distributed Brands marketing documents in the operational business, working with the design team to create and share marketing documents such as case studies, brochures, sales sheets and presentations.
Communicate directly with Affiliates, Offices, Distributors and Brands, building trust and confidence and maintaining positive working relationships.
Proactively contribute creative input and develop new ideas with the teams for new projects or campaigns.
Respond to all relevant administrative queries from colleagues directly in a timely manner or coordinate them with the EMEA Marketing Team, as required.
Act as the day-to-day interface between operational and strategic marketing to ensure clear communications and effective implementation of strategies.
Actively participate in projects as required to optimise customer and stakeholder communication.
Effectively monitor and manage marketing and press enquiries received and respond to them in a timely manner.
Assist with the maintenance and updating of our Distributed Brand website and internal databases to ensure accurate and up to date content.

Internal and External Relationships
Audio-Technica staff across EMEA
Staff employed with Distributed Brands
Agency staff
PR / Press & Influencer network
Knowledge, Skills and Experience
Essential
Completed Marketing apprenticeship or at least 3 years experience in a Marketing role
Excellent written and spoken English
Intercultural competence, openness and empathy
High-level teamwork, communication and cooperation skills, with the ability to build positive relationships within the organisation, agencies and other key stakeholders

 

Excellent organizational and planning skills

 

Proactive approach with a focus on results and a "Getting things done" attitude
Ability to effectively communicate complex information to stakeholders
Ability to work to tight deadlines and communicate workload with managers and the wider marketing team
Confident to share creative ideas
Ability to work under pressure on multiple projects, managing own workload and delivering on-time
Confident in using Microsoft Office (Word, Excel and PowerPoint), WordPress, newsletter applications as MailChimp & social media channels and able to adapt easily to new applications/media
Desirable
Knowledge of the Pro-Audio Sector or another professional B2B industry
Fluency in another European language
Additional Features
This role requires occasional EU/UK travel, with overnight stays as necessary