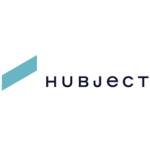 Webseite Hubject GmbH
Your challenge
The Group Accounting & Controlling Mangers role will be based at our Office at the EUREF-Campus in Berlin and will be responsible for the financial reports of our subsidiaries. Furthermore, this role is to support the entire group in reporting according to IFRS.
In this role you will be the main contact person in finance for several companies worldwide. You will directly support our business and report to the Head of Finance. As part of the Headquarters, you will be responsible for specific finance matters and work closely with the regional business units to ensure best practices.
Your Tasks
Review the Financial Accounting for our subsidiaries and manage month-end close processes under local gaps and advise on adjustments
Assess business transactions against IFRS standards and identify the accounting impact
Prepare monthly forecasts in the areas P&L, balance sheet and cash flow and assure timeliness and quality of IFRS reporting by having our stakeholders in mind
Manage statutory audits, income tax audits and other tax inquiries
Support continuous improvement of accounting and reporting processes
Your Profile
Experience in working in a group accounting / financial reporting role
Strong IFRS and general accounting knowledge
Strong project management and analytical skills
Proactive mindset with a passion to build from scratch and drive continuous improvement
Effective communication with stakeholders across the company
Language
Fluent in English language, German is a plus
Why Hubject
WE develop ideas and deliver solutions for the eMobility market.
WE are working on the most ​important growth topic worldwide in the coming years.
AND
​WE have over 30 Benefits
YOU will definately ​find something ​out of it.
Start date
March 2022
Location
Currently remote working.
BUT we also have an office
Normal policy: 2 days per week at the office, 3 days remote
EUREF Campus in Schöneberg in Berlin – Europe's hotspot for green technology and eMobility
Hubject is the market and innovation leader in the eMobility sector. Together with a strong team, we develop ideas and deliver solutions for the eMobility market, which will become the most important growth topic worldwide in the coming years.
Our vision becomes our mission: We accelerate the EV ecosystem towards a sustainable mobility future.
More about us
Hubject simplifies the charging of electric vehicles. Through its eRoaming platform, called intercharge, the eMobility specialist connects Charge Point Operators or CPOs and eMobility Service Providers or EMPs, thus providing standardized access to charging infrastructure regardless of any network.
With over 320,000 connected charging points and more than ​1000 B2B partners across 52 countries and four continents, Hubject has established the world's largest cross-provider charging network for electric vehicles by connecting CPO networks. In addition, Hubject is a trusted consulting partner in the eMobility market, advising automotive manufacturers, charging providers, and other EV-related businesses looking to launch eMobility services or implement Plug&Charge using ISO 15118. In essence, Hubject promotes eMobility and its advancement worldwide.
Founded in 2012, Hubject is a joint venture of the BMW Group, Bosch, EnBW, Enel X, Mercedes-Benz, E.on, Siemens, and the Volkswagen Group. Hubject's headquarters is located in Berlin, with subsidiaries in Los Angeles and Shanghai.
Apply here: https://t.gohiring.com/h/23c25cc236030674b6171e18f8c9d3ae5984afadda1107e0b97a44e54d577968
Hubject GmbH
Euref-Campus, Torgauer Str.
10829 Berlin