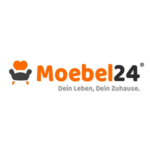 Webseite X24 Factory GmbH
IHRE AUFGABEN
Ownership and design of marketing dashboards in tableau and Google data studio including design of complex SQL queries on BigQuery
Define tracking requirements for best possible data availability (i.e. Google Analytics custom tracking, etc.)
Use quantitative analysis for driving insights.
Generate insights-driven budget decision for each all performance channels based on business KPIs.
Assist data science, product and marketing teams with various insights derived from custom dashboards or ad-hoc custom SQL queries on BigQuery
Work with marketing/analytics teams to increase marketing automation and enhance and maintain current marketing automation logic
Communicate cross functionally: work directly with the technical team and the business stakeholders in an agile framework
IHR PROFIL
At least 2 years of relevant systems experience in an eCommerce environment
Bachelor's degree (especially in computer science, math, finance, business, economics or statistics) or equivalent preferred
Strong analytical skills, advanced SQL (BigQuery is a plus), Python is a plus
Experience with Google Analytics or other web analytics tools, Google Optimize or other A/B testing tools
Strong track record creating insights-driven marketing dashboards with Tableau, Google Data Studio or any other data visualization tool
Knowledge on techniques and principles of web development; experience with HTML/CSS/JS coding.
Strong understanding of web marketing technologies and acquisition channels, user personas development
WARUM WIR?
permanent employment and fulltime contract
strong possibilities for career progression and further personal development
dynamic, fast and decisive work culture
BVG company ticket
regular team events
Mehr Infos und zur Bewerbung geht es hier entlang: https://t.gohiring.com/h/af23b552f13f683c9af9facf6a93c7d9600c6ad2fefd1d99de3c5321182bd6e9
ÜBER UNS
Die X24Factory baut die nächste Generation der digitalen Möbel-Showrooms. Unsere Kernmarke in Deutschland ist Moebel24. Wir arbeiten daran, den weltgrößten Produktkatalog für Möbel- und Einrichtungsprodukte zu schaffen, der Möbelkäufern erlaubt, schnell und einfach alle für ihn relevanten Produkte zu finden und zu vergleichen – aus dem riesigen Angebot von eCommerce Shops. Heute stellen wir bereits über 3.5 Millionen Produkte aus 1.300 Produktkategorien von über 800 Anbietern (bspw. IKEA, Otto, Home24, Roller, Baur, XXXL) für tausende von Besuchern dar und wachsen stark. Im dynamischen Shopping- und Geschäftszentrum von Berlin-Charlottenburg (Bikini-Center) gelegen, arbeitet unser junges, internationales Team mit viel Enthusiasmus daran, die besten Technologien für OnlineMöbelkäufer zu entwickeln. Finanziert sind wir von herausragenden internationalen Investoren und TopExperten.