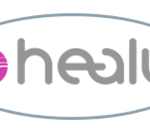 Webseite Healy World GmbH
We are Healy World. An international start-up founded in 2019.
We have ​developed the Healy, a unique and innovative medical and lifestyle product  controlled via smartphone. The Healy device offers over 160 different frequency therapy programs that promote health, wellness, and balance.
Our vision is to ​empower people to live a healthy, fulfilling, and conscious life and inspire ​our growing community to make a continuous positive impact on humanity.
Our mission is to ​develop revolutionary products to empower people to live a life of freedom, passion, and joy.
Due to our rapid growth, we are also trying to grow our team. Therefore, we are hiring a Social Media Specialist to join our global team and take our marketing to the next level with their creativity. This position is to be based in Mainz, Germany.
You will be the voice of Healy World for all our global social media channels.
Being a social marketer means you will wear many hats: from strategist to content creator, designer, community manager, and analyst.
If you think you are the best candidate for this role, we will be happy to hear from you. Applicants with a creative portfolio will be given closer attention.
Your mission
Manage and produce creative content for global social media platforms (such as Facebook, Instagram, YouTube, Tik Tok and, LinkedIn) to improve our online reputation and drive audience engagement.
Plan, create, edit, publish, and monitor social media content (text, images, and video) and strategy that builds brand awareness and meaningful connections while encouraging community members to take action.
Research key online consumer behavior and implement strategies and KPIs based on findings to meet our products' goals and objectives.
Connect, build, and grow our online community.
Promote user-generated content to increase social media engagement.
Partner with copywriters and designers to ensure the content is informative and appealing.
Implement organic and paid social media strategies to increase campaign performance.
Execute social campaigns and measure their performance to develop further tactics.
Source for but not limited to relevant bloggers, writers, and influencers to promote our products.
Communicate with industry professionals and influencers to create a strong network for our brand.
Analyze and convert social media metrics into actionable plans/strategies.
Stay up to date with the latest social media trends and popular hashtags.
Your profile
At least 4+ years of solid experience in social media marketing, with a degree in business, marketing, communication, communication design, or a similar field.
Good understanding of social media KPIs, research techniques, and data analysis methods.
A good eye for visual design with ability to conceptualize and create eye-catching content.
Experience in using content creation tools such as but not limited to Adobe, Giphy, and Canva.
Strong writing, editing, and storytelling abilities to set the right tone across all platforms.
Basic photography skills.
Fun, passionate, innovative, and highly creative.
Familiarity with international audience demographics would be a plus.
A profound curiosity for new and innovative ways of doing things.
Strong communication and coordinating skills.
Ability to manage several projects simultaneously with challenging deadlines in a fast-paced environment.
Your benefits:
An attractive fixed salary and potential annual bonus
20% contribution to the company pension scheme
28 days of vacation, and flexible working hours (60% office and 40% home office option)
Paid sick days for children
A modern office, equipped, with the latest technical equipment as well as height-adjustable desks
You will be part of a diverse team and a very international environment
Healthy snacks all day with free fresh fruits, and soft drinks (water dispenser, Fritz-Kola etc.) as well as regional coffee and optional milk alternatives
Discounts on your shopping with our Corporate Benefit Program
Corporate events in large or small groups, because we like to celebrate!
Apply here: https://t.gohiring.com/h/057164dc08c752c31c17b2afcf2efb654ebef3d5459e344c73319bdfb0d056bf
Healy World GmbH
Isaac-Fulda-Allee
55124 Mainz