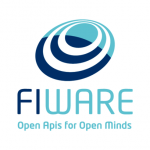 Webseite FIWARE Foundation e.V.
The FIWARE Foundation e.V. is changing the world of Open Source! You can see and feel this already when you are searching for free parking in a city, or link your travel plans from bike to car to train. We are FIWARE: The Open Source Platform for our Smart Digital Future.
Our Platinum members and evangelists are tech giants like Telefonica, Atos, Orange, Engineering, NEC, or Trigyn. Roughly 150 cities and 12 iHubs, various accelerator programs, and strategic partnerships with e.g. GSMA, TM Forum, CEF, and ETSI make part of the global FIWARE ECOSYSTEM. About seven years ago, the cornerstone for today's FIWARE technology was laid as part of an EU public-private partnership and since then, more than 500 million Euros have been invested in the development of this future changing technology and ecosystem that is already today setting the standards for tomorrow.
We are based in a beautiful corner in the center of Berlin, close to many TU locations and Fraunhofer Institute for Production Systems and Design Technology. This location hosts our core team of 20 talents from 10 countries and members of our ecosystem are located of all continents of the world, from start-ups to governments, from private global players to research institutes.
Your responsibilities
We're looking for a (Web) Designer to join our marketing team. You will work on both digital and print projects, with an emphasis on front end development, web, and interface design, and variable data document design and setup. If you are forwardthinking, versatile, creative and collaborative, have a keen eye for web development, design, the user experience, and understand marketing principles, then we encourage you to apply.
Develop the front-end code for interfaces/portals/applications with HTML5, CSS and JavaScript/jQuery.
Code responsive and mobile-optimized interfaces
Create wireframes and graphical mockups, implement UI/UX design concepts, help gather requirements, and create specification documents for client-facing applications.
Assist the Marketing Team with internal projects such as website design and development, marketing automation, and marketing campaigns.
Develop variable data documents and multichannel marketing campaigns in XMPie.
Assist marketing and development in designing new products and enhancing/updating current products.
Design and create notification and marketing-based email templates with variable field and content integration.
Perform print production activities, such as document redesign and edits, color management, and pre-flight and pre-press tasks.
Provide estimates, record daily tasks and hours, and provide task updates in the internal project management system.
Work with the IT Project Coordination team and clients to understand project deliverables and timelines.
Effectively take constructive criticism and implement creative direction.
Your profile
Bachelor in web design/development, interactive media, user experience/interface development, computer sciences with a focus on web/digital design, or another relevant degree; or equivalent experience.
Proficient in HTML5, CSS, and JavaScript/jQuery.
Proficient in Adobe design applications including Photoshop, Illustrator, InDesign, and Acrobat.
Experience in responsive UI and email design with cross-client compatibility.
Knowledge in color theory and color spaces. ie; sRGB, RGB, PMS, CMYK, LAB, etc.
Experience in IIS, ASP, .NET, WordPress, GIT, Bootstrap, PHP, Litmus, XMPie, and marketing automation software such as Get Response is a plus, but not required.
We offer you
Work with multiple teams worldwide
Dynamic work in a friendly international team
The opportunity to travel for international events
The possibility to work independently
Flexible working hours in accordance with your studies
Good transport connections near the TU Berlin
Availability: As soon as possible
Please send your application via email to Andrea.kather@fiware.org
FIWARE Foundation e.V.
Franklinstrasse 13 A
10587 Berlin
Stellenanzeige als PDF: Working Student WEB Marketing & Public Relations_FIWARE Foundation e.V.